Career Fair
Melinda Anderson
Thursday, November 07, 2019
The 9th grade Careers class explored career fields through the Minnesota Career Information System. The Minnesota Career Information System (MCIS) is an internet-based system that combines a wealth of career, educational, and labor market information into an exploration tool. Through this system a student will learn about occupations, develop a portfolio and research their further education.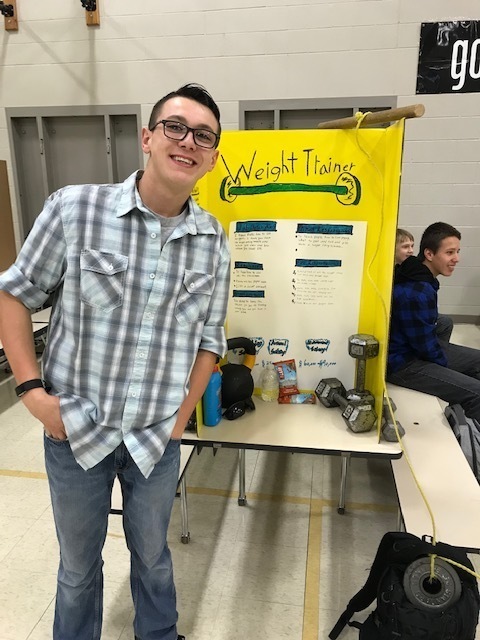 Students completed interest inventories including interest profiler, career cluster inventory, and a reality check. These experiences allowed for the students to identify their career interests and understand the feasibility of these careers.
After doing these assessments students identified one career within their career cluster to investigate further. Within the group of students, we had a large range of careers from doctors to architects to morticians to farming and many in between! Students did research on their career and created a poster.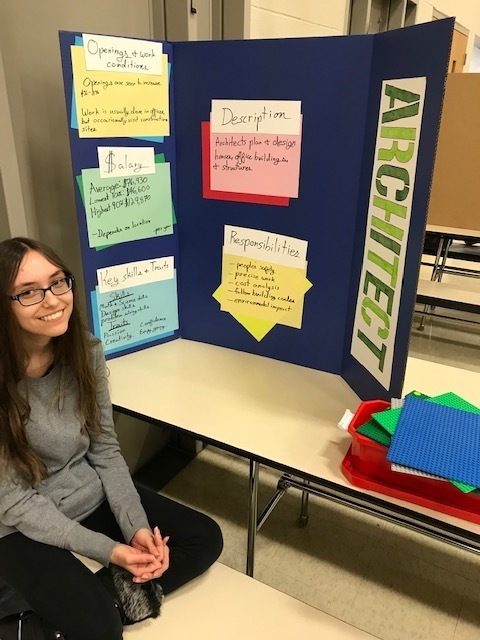 Students had a mock career fair where seniors came in to the cafenasium and asked students questions about their careers. This was in preparation for the big event of career fair for the elementary students. For three days 9th grade students taught elementary students about their career of choice. Then at the end, each student gave a short presentation to the class about their careers.
The career fair is one step in the Work Based Learning Program here at NCE. Work Based Learning is focused on providing students experiences related to their future goals and aspirations to meet community and workforce needs.