Due to road conditions, school will be 2 hours late Wednesday the 19th.

Covid Information for 1-18-22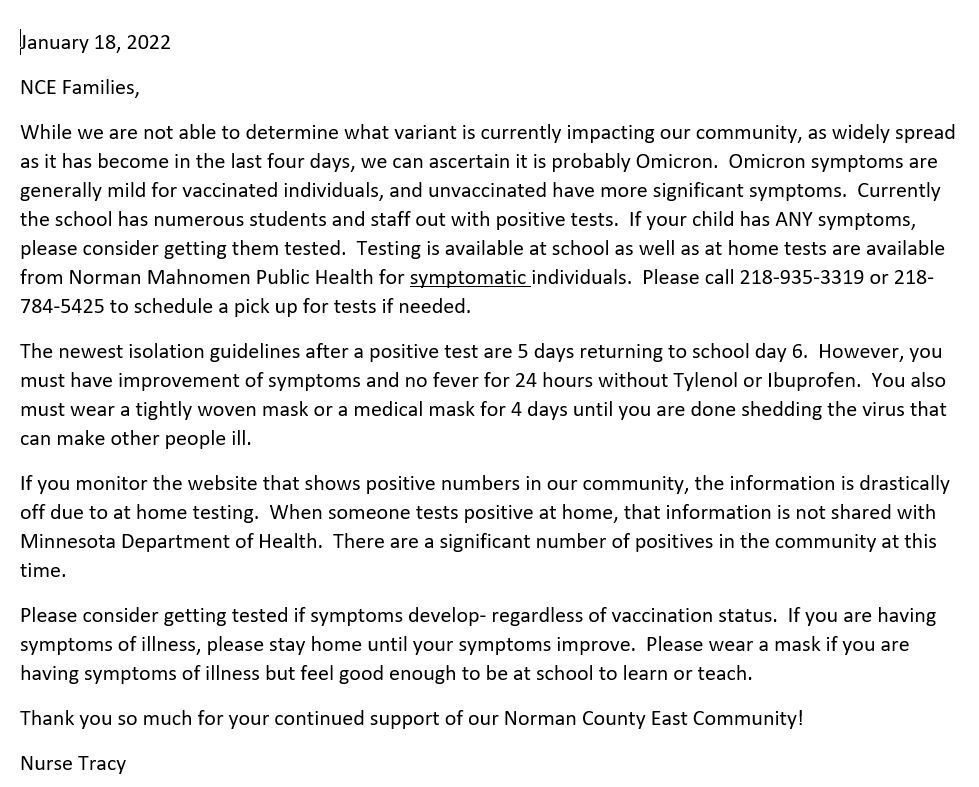 Due to weather conditions, ALL after school activities are cancelled for today 1-18-22 (Tuesday). This applies to all practices and games.

NCE is looking to hire a couple of paraprofessionals ASAP. if you're interested in applying, please stop into the office for an application or get a hold of Dustin Flaten.

Attention parents and high school students. Please check your gmail/Google classroom for your e-learning assignments. You may not have a folder created from each teacher on our website because teachers will be using Google Classroom as their hub. Email your teachers if you have any questions.

UPDATE: For Wednesday, 1-5-22, we will have an e-learning day instead of 2 hours late as was previous listed. Please visit the students and parents section of documents on this website for your e-learning information.

School will be 2 hours late Wednesday 1-5-22

All after school activities are cancelled today, 1/4. This includes practices and games.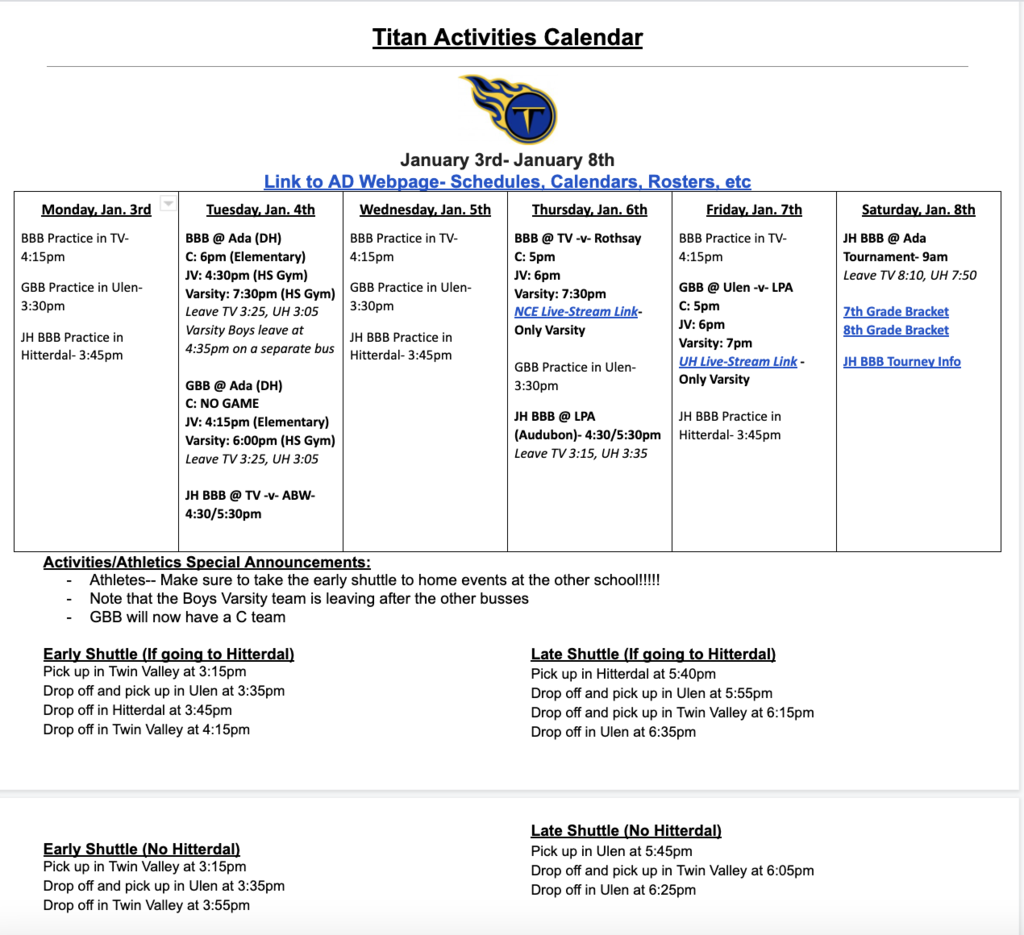 Girls basketball Practice tomorrow at 9am in Twin Valley since the Ulen gym is having work done. Mini bus leaves Ulen at 8:20am.

GBB Winter Tournament in Pelican Rapids Announcement: Due to the amount of snow that the lakes area has received, the high winds today, and more snow in the forecast for tomorrow we are postponing our Holiday Tournament one day. Games that were supposed to be played on Tuesday will be played on Wednesday.  Wednesday games will be on Thursday. Attached is the new two day schedule. Please stay tuned for an announcement about a possible practice.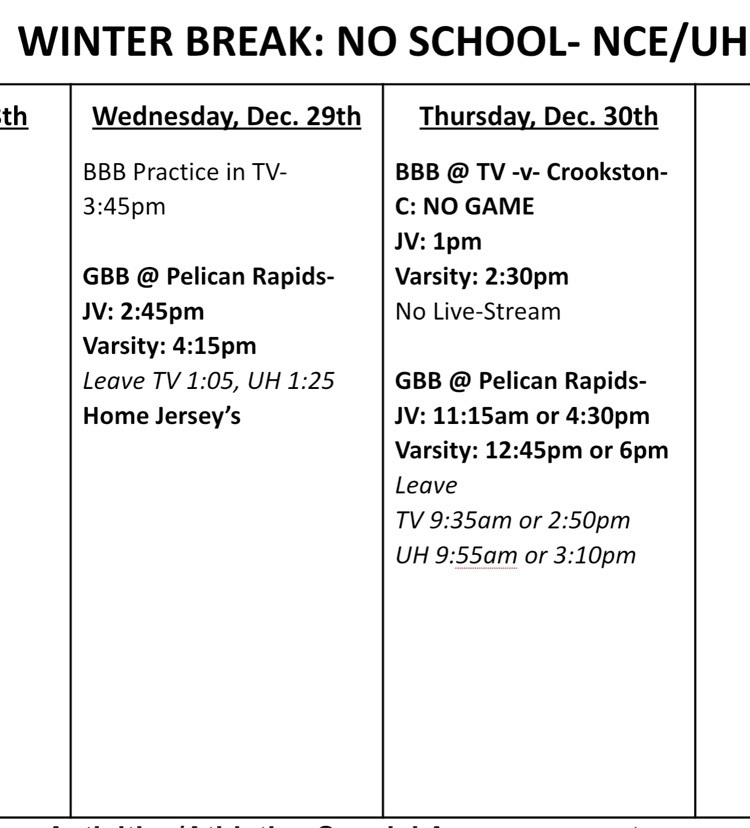 There will be No C team game on Thursday , 12/30 due to illness on the other team and kids being gone/out for other reason. JV still at 1, varsity at 2:30.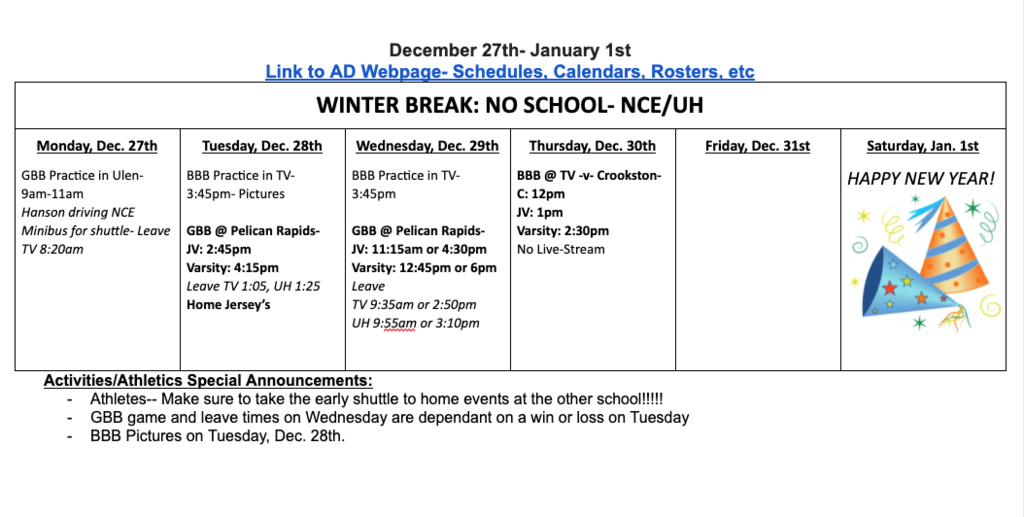 Due to high influenza numbers on the Park Christian boys basketball team, tonight's C, JV and Varsity games have been rescheduled for February 14th. There will be no practice for the C, JV or Varsity boys basketball teams. All other events and practices will continue as planned.

Due to the weather and Ulen-Hitterdal having a flex learning day, all after school basketball practices and games have been cancelled for Thursday, Dec. 16th.

School will be 2 hours late tomorrow.

Students Ringing Bells for Charity.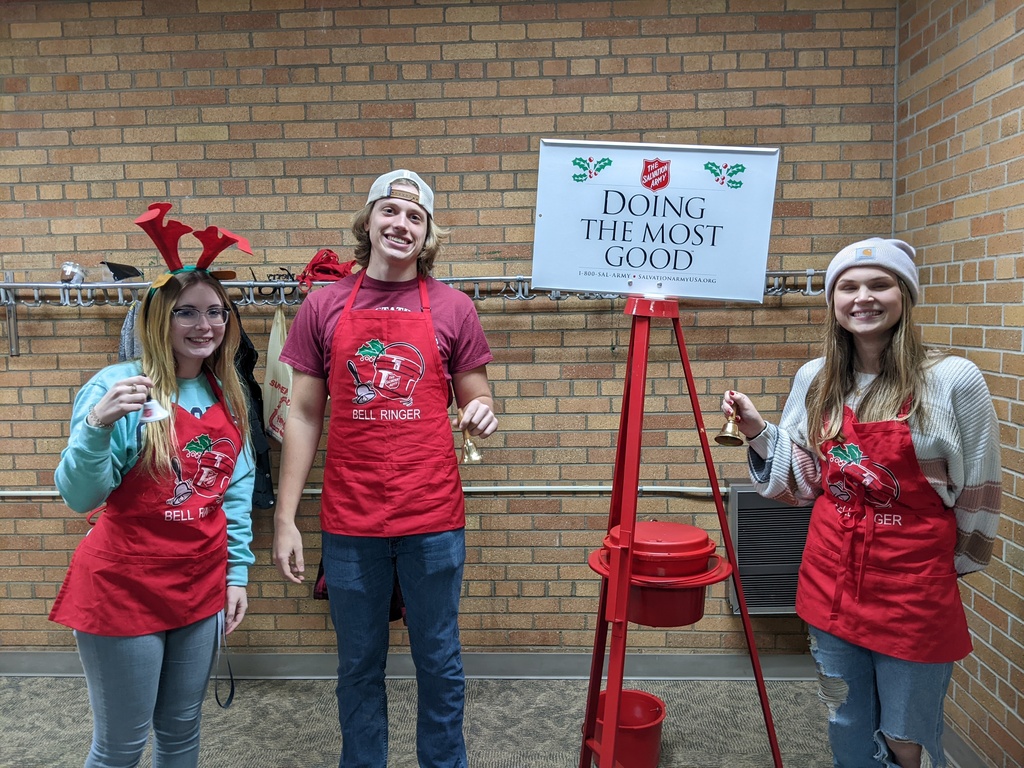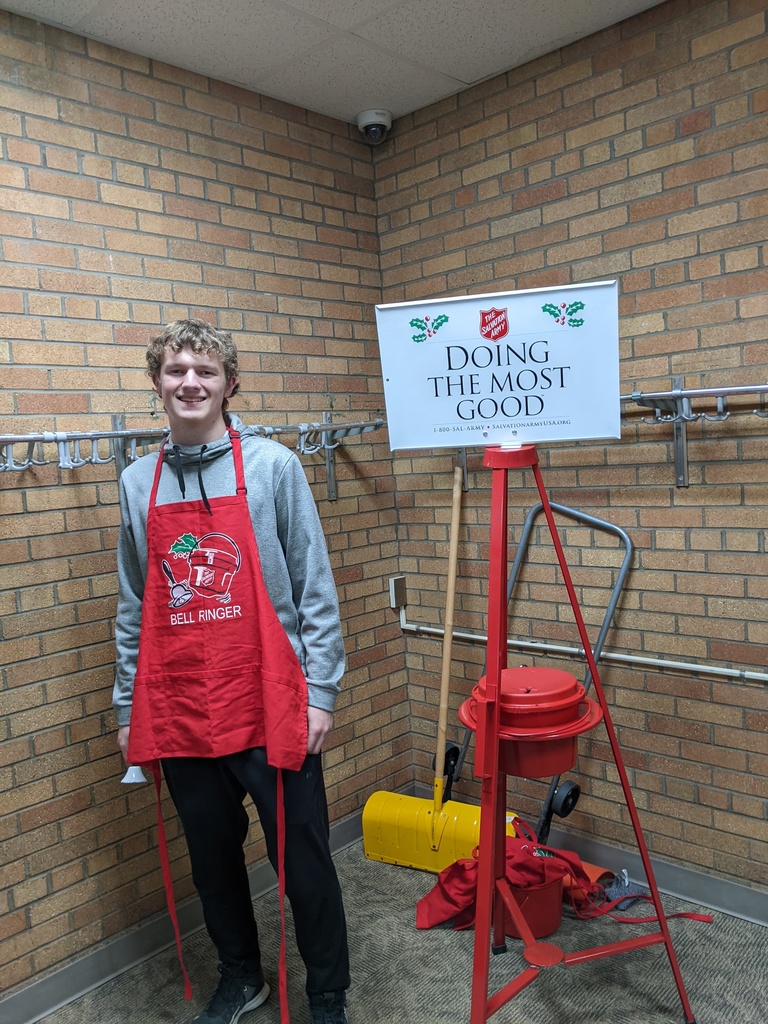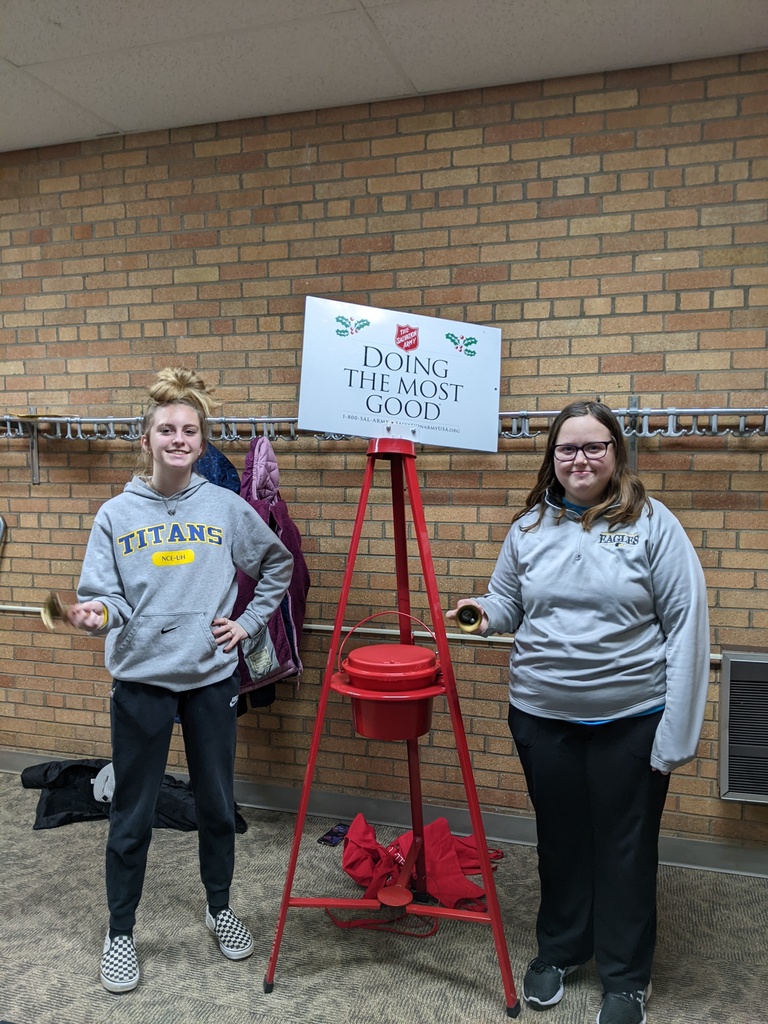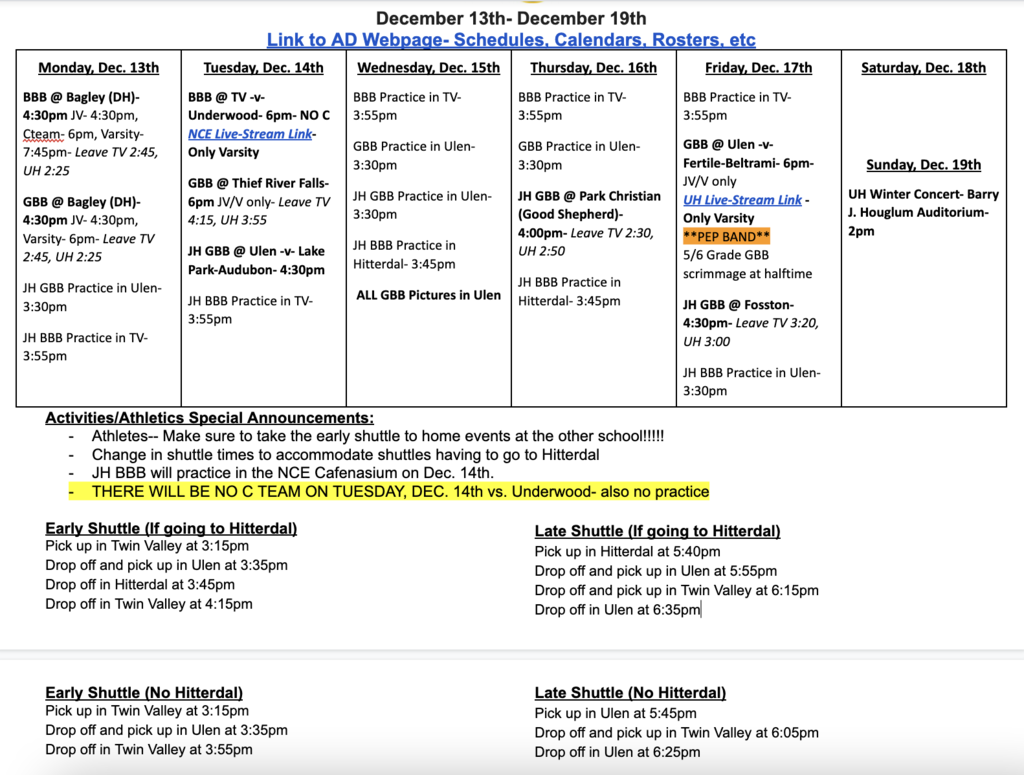 A team dropped out of the 7th grade tourney tomorrow. We now play at 9, instead of 9:00 Leave TV 8:10, UH 7:50.

High school students of the month for November! 7th & 8th: Jazlin Dueck 9th & 10th: Makenzi Juarez 11th & 12th: Soren Hoekstra